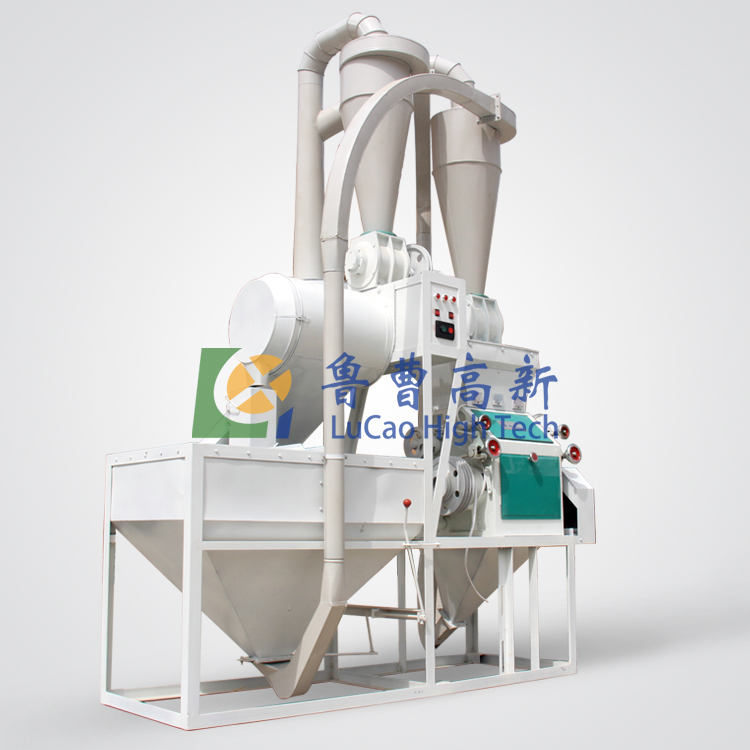 Description
Fully auto flour milling machine for corn and cereal grains
Our flour millers are designed to be multi-purpose to mill flour from corn, wheat, rice, sorghum, soybean, coco beans and other cereal or bean crops. Mature technology,little investment, accommodate upgrading and still suitable for future business expansion, high automation level, small size.
According to market demand and refer to corn fine flour production trend at global market, our company developed this new type corn and cereal grains professional flour milling equipment. Easy to operate, high efficient, energy saving, energy saving. Whole line not only is arranged on floor stand, but also matched with best imported milling head and rollers, and chain drive transmission system, micro-digital control, meter display and micro feeder, etc. This machine can produce super fine flour in different mesh from corn and cereal.
Main features
1. Space and energy super saving.
2. Highest level of automation, only require one person to operate.
4. Professional flour milling machine with unique design.
5. Wheat flour milling machine,Multi-functional to mill corn, wheat, rice, cereals, beans, even it has been used to mill industrial, chemical, pharmaceutical particles.
Technical Data
Main technical parameter
Production capacity: 5 TPD
Mesh size: 60~160 mesh
Electric motor power: 13.2kw-4p
Outer dimensions: 2500x1000x3400mm