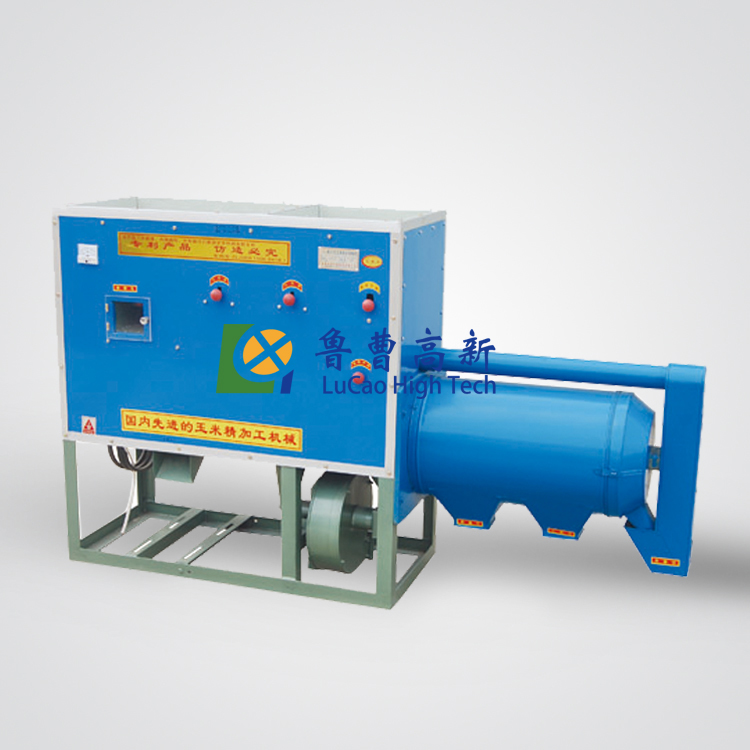 Description
Muti-functional combined corn peeling and grit milling machine
These single small corn machine series is our classic and representative product enjoying great sale home and abroad. They are equipped with our patented technology and mill corn grit and corn flour/meal in finest quality. Operation is simple, but function multi-purpose and powerful. They impress our customers beyond expectation.
Function
By wet way it mills corn seeds into grits and flour (moisture the corn seed a little while before milling.). Clean corn seed, peel corn skin, remove corn germ, root, hilum, smashing, mill corn grit & corn flour, mesh grading, and polishing.
Features
-Based on 6FW-C1, newly increase wind web system to remove dust, current indicator, outlet adjusting system, etc.
-Machine adjustable to get corn grit/flour in 7 sizes from half corn seeds to corn flour.
Meet demand for different markets.
-Corn grit/flour in consistent even color, no black hilum, for access into supermarkets directly.
-Simple machine structure, easy operation, high efficiency but low energy cost.
Technical Data
Production capacity: 250~400kg/hour
Peeling performance rate: 98%
Electric motor power: 7.5kw-4p (diesel motor optional)
Outer dimension: 1800 x 500 x 1100 mm