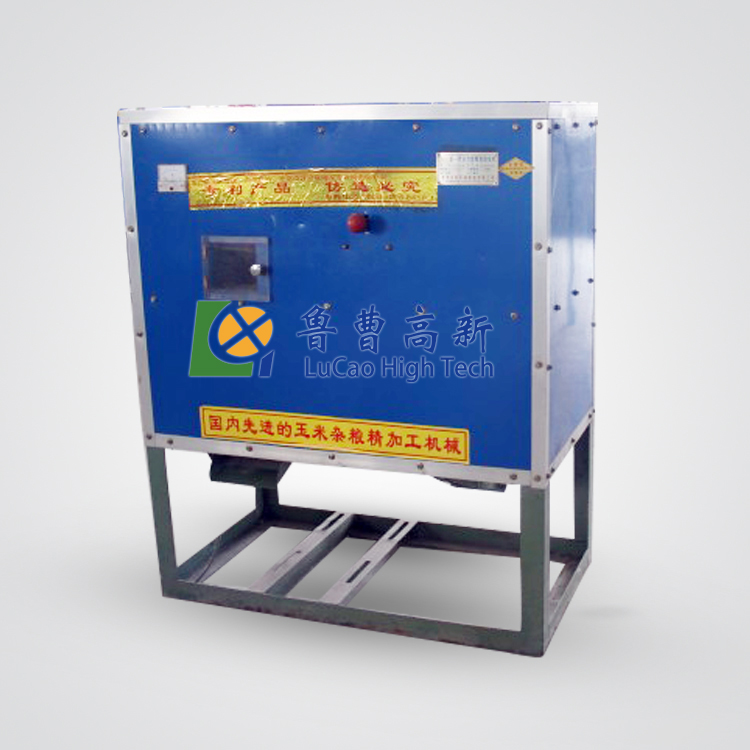 Description
New food grain peeling machine
Corn peeling machine series is configured with our patented corn peeling technology. They are the pretreatment machines that removes corn seed skin, remove germ, root and hilum. Besides corn, in reality, it has proved to have excellent working performance to peel wheat, rice hull as well. Ideal choice for quality corn milling factories, animal feed farm or alcohol brewer.
This machine is designed in beautiful appearance and compact structure, easy to operate and energy saving. With this machine, corn and other cereal grains can be slightly cleaned, peeled and de-germinated one time. Final corn product in even mesh size, bright color and polished out finish, therefore, machine is regarded as ideal equipment for people in rural area and small corn and cereal grain factory.
Technical Data
Main technical parameter
Production capacity: 200~300kg/hour
Peeling performance rate: 98%
Electric motor power: 5.5kw-4p
Outer dimensions: 900x600x1100mm