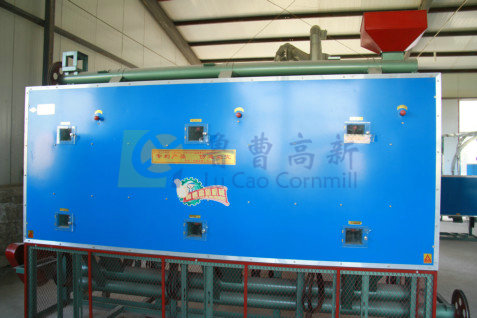 Description
Main peeling machine
Corn peeling machine series is configured with our patented corn peeling technology. They are the pretreatment machines that removes corn seed skin, remove germ, root and hilum. Besides corn, in reality, it has proved to have excellent working performance to peel wheat, rice hull as well. Ideal choice for quality corn milling factories, animal feed farm or alcohol brewer.
Peel dry way, remove skin, remove germ, root and hilum one time. Exclusive use matching machine for peeling corn for 80T/day corn grit milling plant, flour milling plant, animal feed factory.
Technical Data
Main technical parameter
Production capacity: 80TPD
Peeling performance rate: 99%
Electric motor power: 48.3kw-4p
Outer dimensions: 4000x1300x2500mm