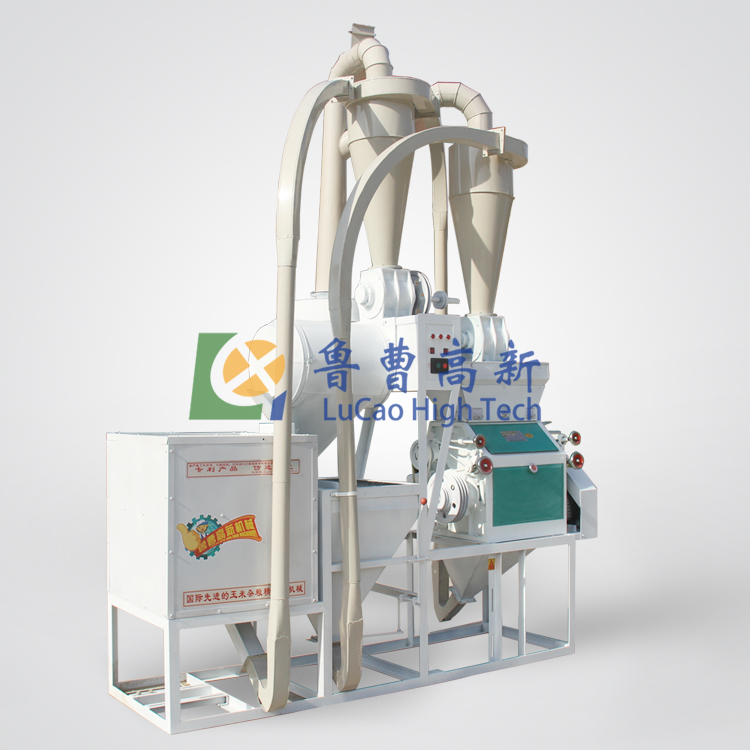 Description
12TPD flour milling machine(double machines)
Our flour millers are designed to be multi-purpose to mill flour from corn, wheat, rice, sorghum, soybean, coco beans and other cereal or bean crops. Mature technology,little investment, accommodate upgrading and still suitable for future business expansion, high automation level, small size.
6FW-50B is equipped with best imported grinder, chain drive transmission system, and strong smashing machine, quality reliable and mature technology. It requires little investment and small space occupying, highest automation, but multi-functional, ideal choice for family plant, food grain market, supermarkets, schools, and canteen, small restaurant, etc.
Main features
1. Patented machine with patent number: ZL201010214075.1
2. Space and energy super saving.
3. Highest level of automation, only require one person to operate.
4. Professional flour milling machine with unique design.
5. Wheat flour mill,Multi-functional to mill corn, wheat, rice, cereals, beans, even it has been used to mill industrial, chemical, pharmaceutical particles.
Technical Data
--Production Capacity: 12T/day
--Motor Power: 18.5kw-4P
--Final flour output mesh size: from 40~140mesh
--Outer Dimensions: 2600 x 1000 x 3400 mm.